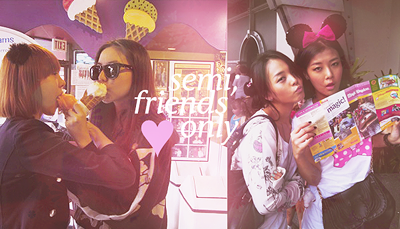 I love making new friends, so don't hestitate to ask about adding. :)
Some days I'll post a lot, mostly fangirling or talking about life in general, and once I'm not too busy with work, I just love making graphics.

♥ Wish I could update icons +++ more often.
(I enjoyed making this banner so much <3)
Hopefully we'll have some things in common, so my posts won't bore you. XD I'm into many different fandoms, when it comes to anime, kpop or jdramas. I watch kdrama, too. :) I reply to friends posts, when I've something to add, so same interests are helpful. :3~~
Some people add me for the graphics, so make sure to reply to this post, if you want to be friends, ok. ;D
Some personal posts are f-locked, too.
+
+
♥
Current Mood:
bouncy